Joanne Wilkinson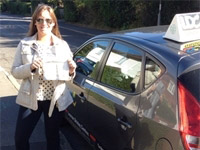 I thoroughly enjoyed my driving lessons, they were a brilliant experience for me! I was pro-active and studied my LD Workbook and watched the DVD before each lesson, which prepared me and built up my confidence.
Graham and I discussed each completed lesson, what I felt confident in, what I didn't, what we would do in the next lesson and coping strategies for my nerves. I found Graham's instructor style really suited me and we built up a good tutor/learner relationship. Graham's teaching style pushes you to think and drive independently, to go with your gut, but giving you the driving skills to be able to do that. I felt that I sailed through my lessons and test and I couldn't have done that without Graham. I highly recommend him!! A huge Thank You, learning to drive has opened a whole new chapter for my future. :o)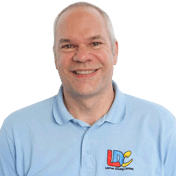 Hi I'm Graham Lowe
I'm a driving instructor in Edenbridge, Oxted, Westerham, Sevenoaks, Tonbridge, Tunbridge Wells, Lingfield and surrounding areas..
https://www.skills4lifedrivingschool.co.ukCall 01732 868369 or 07789 552520