Richard Perry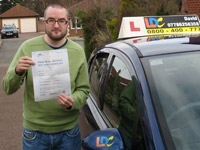 Having failed numerous tests over the years I chose Dave from LDC as my driving instructor. He managed to instil a level of confidence in me that I was lacking under previous instructors, and I can honestly say that at no time did I feel as though I would fail when it came to my test.
The LDC way of learning to drive is very effective, there is method behind every aspect of what I was taught, and under Dave's guidance everything I needed to do to pass my test became abundantly clear. Not only have I passed, I have also received practical advice about general driving which will serve me well for years to come and help me drive safely. I would wholeheartedly recommend LDC as a driving school, and Dave as an instructor."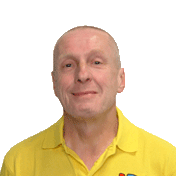 Hi I'm David Siggins
I'm a driving instructor in Norwich, Cromer, North Walsham, Aylsham, Stalham and surrounding areas.
https://www.passedwithdave.co.ukCall 01692 403839 or 07786 256358