Sophie Crisp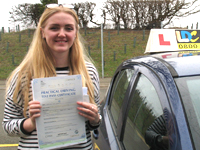 hough I did not arrange my driving lessons myself I am very pleased that I did them with Dave. He is patient and calm even when you are aggravated at the situation you may have got yourself in (which I seemed to do on many occasions to begin with). He was always encouraging and reassuring when I had queries about certain things, e.g my test, certain manoeuvres etc, answering all of my questions how ever stupid they may of sounded. Dave managed to work with my schedule as I am often very busy and offer lessons on certain days where he normally wouldn't - such as weekends. The study plan that I worked to was very beneficial as I would know when my lessons were in advance and be prepared for them by following the work book and DVD. If you are looking for an instructor who is encouraging, patient and supportive, Dave is defiantly the right instructor. He ensures that you are not only prepared for your test but also for individual driving after you have passed which means safety and care for him is key as we worked towards becoming a better driver, not just being able to pass the test. Dave is very easy to get on with and although I sometimes found things difficult he helped the best he could resulting in me passing first time. If I was to choose my instructor I would defiantly choose to 'Drive with Dave'.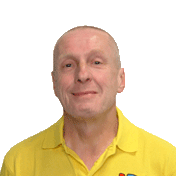 Hi I'm David Siggins
I'm a driving instructor in Norwich, Cromer, North Walsham, Aylsham, Stalham and surrounding areas.
https://www.passedwithdave.co.ukCall 01692 403839 or 07786 256358