Sean Kennedy

After reading a number of glowing testimonials on his website, I contacted Trevor in the hope of passing my Driving Test in London. Not knowing the area and having bad experiences with learning to drive in the past, made me feel very dubious in starting to drive again.
From the moment I stepped into the car I felt totally safe under Trevor's guidance and supervision. His calm, friendly and unique approach to the way he works, intertwined with the amazing LD System, enabled me to pick up all the skills I needed quickly and confidently.
The thought of learning to drive in London made me quite anxious, but having Trevor as an instructor I felt totally in control and the nerves of driving in London soon diminished. The LDC Workbook and DVD's of each manoeuvre and task set in the LDC learning style was fully explored and all questions answered so I could easily put them into practice on the road. I Would definitely recommend Trevor to anyone who is anxious to drive and has a passion to become a Great, Safe and Confident driver. Thank You Trevor.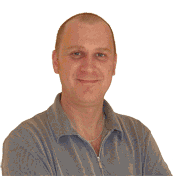 Hi I'm Trevor Maddison
I'm a driving instructor in Ashford, Bedfont, Chertsey, Feltham, Halliford, Hampton, Hanworth, Isleworth, Laleham, Littleton, Richmond, Shepperton, Staines, Stanwell, Sunbury, Twickenham and all surrounding areas..
https://www.passwithtrevor.co.ukCall 07771 810961