Luke Barling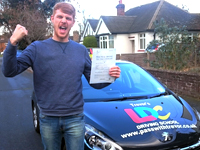 I booked a semi-intensive course with LDC and Trevor was assigned to me as my instructor. I was a little sceptical of booking the course at first as I couldn't imagine that I would be ready to take a test after 30 hours of lessons in the space of 3 weeks, after no previous driving experience at all. How wrong I was! I did unfortunately fail my first test, but that was my own doing and didn't reflect what Trevor had taught me at all.
Trevor is an extremely patient, helpful, generous and good-humoured bloke who is so easy to get along with. He made me feel calm, comfortable and confident in my ability, even though I didn't believe it myself at times. I learned something from every single lesson with Trevor. Even during the times when the car isn't moving, you're still learning. The LDC workbook and DVDs were a massive help too. They prepare you for each of your lessons, so don't disregard them!
I would highly recommend LDC and especially Trevor to anyone of any ability to get themselves test-ready. I can't thank Trevor enough for making what seemed so terrifying for so long (I'm 30) such an enjoyable experience.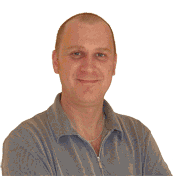 Hi I'm Trevor Maddison
I'm a driving instructor in Ashford, Bedfont, Chertsey, Feltham, Halliford, Hampton, Hanworth, Isleworth, Laleham, Littleton, Richmond, Shepperton, Staines, Stanwell, Sunbury, Twickenham and all surrounding areas..
https://www.passwithtrevor.co.ukCall 07771 810961