Ayesha NandKumar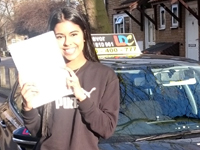 I am extremely grateful to have had Trevor as my instructor. His patience puts you at ease and his humour keeps you going every lesson. He is keen to bring out the best in his students and he pushed me to my limit no matter how difficult and stubborn I was. He provides constructive criticism and provides the most amazing person as well as a spectacular instructor. The structure of the lessons is very helpful as LDC provide a workbook which has multiple topics and allows you to track your progress. It was encouraging knowing that I had an aim in mind for every lesson. I can proudly say that I have passed my test and I am pleased to say that it would not have been possible without the help of Trevor. I will be recommending Trevor to all my friends and family. If you want to feel confident while driving, enjoy your driving lessons and be in safe hands, Trevor is the one! I will forever be thankful to him as he has allowed me to gain the skills I needed which will stay with me for the rest of my life. Thank you so much for everything that you have helped me achieve!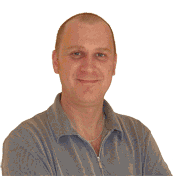 Hi I'm Trevor Maddison
I'm a driving instructor in Ashford, Bedfont, Chertsey, Feltham, Halliford, Hampton, Hanworth, Isleworth, Laleham, Littleton, Richmond, Shepperton, Staines, Stanwell, Sunbury, Twickenham and all surrounding areas..
https://www.passwithtrevor.co.ukCall 07771 810961