Bo Su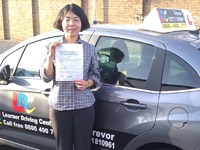 Driving to me was always like a nightmare. Having had a major car accident and unsatisfactory experience with five driving instructors before Trevor from LDC, I felt that to put me behind the wheel was like to send me to Afghanistan to fight. But Trevor was a wizard, and I kept wondering how he could keep so calm while I was driving like doing extreme sports.
The thing that really amazed me was his ability to pitch the lesson at the right level and push me into new challenges before I even realised it. How many times did he say 'yes, you can' in response to my 'no, I can't do this'? The annoying thing was that he was always right, and each time I actually achieved what he asked me to do. I must credit him who taught me this lifelong skill so well that I passed with two minor faults, and what he taught me will be remembered for the rest of my life.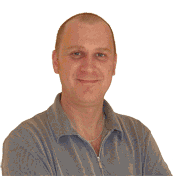 Hi I'm Trevor Maddison
I'm a driving instructor in Ashford, Bedfont, Chertsey, Feltham, Halliford, Hampton, Hanworth, Isleworth, Laleham, Littleton, Richmond, Shepperton, Staines, Stanwell, Sunbury, Twickenham and all surrounding areas..
https://www.passwithtrevor.co.ukCall 07771 810961