Alex Larson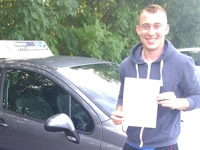 I first heard of Trevor through a family friend who passed first time. So after hearing that I thought he would be a good teacher and that the same would happen to me. Using Trevor and the Free LDC Driving Skills Workbook made life easier. He'll give you all the guidance to make you a good driver and all you have to do is listen. He will give you other things to look at during you spare time which will help towards the learning process during your actual driving lessons.
Doing the block lessons (sets of 10 hours) was easy as you paid for 10 at a discount and then you didn't have to worry about it until your next block, so I would recommend the block lessons.
I was lucky enough to pass first time thanks to some heroics from Trevor, so it's very simple, if you want to pass first time then use Trevor.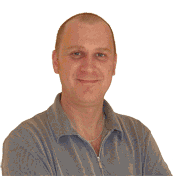 Hi I'm Trevor Maddison
I'm a driving instructor in Ashford, Bedfont, Chertsey, Feltham, Halliford, Hampton, Hanworth, Isleworth, Laleham, Littleton, Richmond, Shepperton, Staines, Stanwell, Sunbury, Twickenham and all surrounding areas..
https://www.passwithtrevor.co.ukCall 07771 810961