Sakshi Verma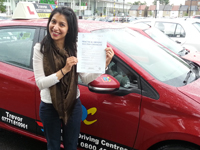 I started my training with a certain 'colour' Driving School and was seriously disappointed with them. They used to charge me a lot per hour and if I didn't like their cancellation policy and the driving instructors were not well trained to teach. I looked at a few videos for LDC on you tube and really liked the methodology and immediately looked on their website for a qualified Trainer. I was really anxious when I first spoke to Trevor but he was very patient and professional and explained me step by step how we could work on my weaknesses. The charges were much more reasonable and was very accommodating regarding the time and day for the lessons.
Trevor was always punctual for all the lessons. I learned at least one new trick in every class to enhance my ability to deal with hazards in a more planned and proactive manner and to become a safe driver. His sense of humour does help to take the pressure off and still understand the skills of becoming a more calm and confident driver.
The LDC book and DVD acts as a helpful tool to set expectations for future lessons and revisit the points discussed during the driving lesson.
I believe getting the right driving instructor is half the job done. I would highly recommend Trevor. He was never critical or impatient no matter how serious the error in judgement was. He always looked at it as an opportunity to learn. Thank you so much Trevor, You made learning a very pleasant experience.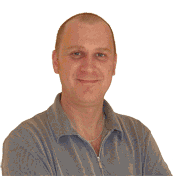 Hi I'm Trevor Maddison
I'm a driving instructor in Ashford, Bedfont, Chertsey, Feltham, Halliford, Hampton, Hanworth, Isleworth, Laleham, Littleton, Richmond, Shepperton, Staines, Stanwell, Sunbury, Twickenham and all surrounding areas..
https://www.passwithtrevor.co.ukCall 07771 810961