Suhel Miah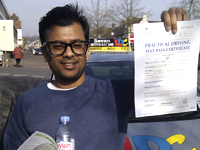 Many thanks to Sevan for teaching me in a very shot time just two weeks before my theory test expired on the 14th March. I had taken some lessons previously with another driving instructor but stopped as I didn't feel I was getting anywhere. I just felt like he was interested more in the money than teaching and having a bad experience after wasting all that money. I felt like giving up after taking a six month break. I went online and found Sevan's LDC Driving School. We hit it off straight away. I told him about my theory test expiring within three weeks. He then organised a 1 hour free assessment and suggested that I take the Test Booster course. I decided to go with Sevan because of all the positive testimonials and they're not wrong.
I left it to Sevan and he organised and booked the test and with just 15 lessons I passed just one day before my theory expired; what a result!
Sevan is a truly excellent teacher, I had struggled to master roundabouts and lane discipline with my previous instructor.
He targeted my weaknesses and literally boosted my confidence until I was ready for my test day. Thanks to his patience and experience and his high professional skills and efficient way of teaching using the LDC Workbook means that you get the best out of him in the shortest time possible. More importantly he teaches you for your own road safety, not just to pass your test.
I can not thank him enough. Thank you so much Sevan for making it possible for me to pass. Thank you once again.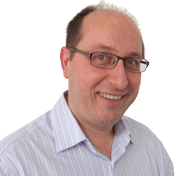 Hi I'm Sevan Aghajanian
I'm a driving instructor in Winchmore Hill, Southgate, Palmers Green, Oakwood, Cockfosters, Barnet, Whetstone, Muswell Hill, Wood Green, Bush Hill, Enfield, Oakleigh Park, Bounds Green, Finchley and surrounding areas.
https://www.passwithsevan.co.ukCall 07775 937 348