Agata Musialak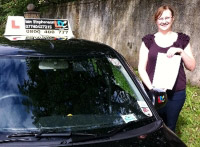 The LDC programme was just perfect for me. The workbook and DVDs contained everything I needed to pass my exam. I had time at home to prepare myself for each lesson. I could watch over and over again all lessons and manoeuvres. This was effective because I didn't waste my time during the lesson for unnecessary questions and doubts.
I was afraid at the beginning that I would have some language difficulties because English is not my primary language, but Iain always had time to explain any doubts. Driving with Iain was a real pleasure. He was very supportive and patient. That helped me to deal with all my driving mistakes and build self confidence on the road. I was very stressed before my driving test, but his positive attitude helped me to relax and at the end my test was just another simple drive. Thanks to Iain I passed 1st time using the Midway Pass course.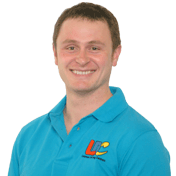 Hi I'm Iain Stephenson
I'm a driving instructor in Paisley, Johnstone, Linwood, Barrhead and surrounding areas.
https://www.passwithiain.co.ukCall 07740 427215