Kerry McGeough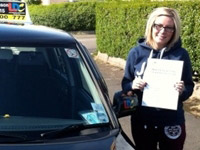 WOO HOO I PASSED!! - Recently I decided to finally take my driving lessons after many years of putting it off. Due to work commitments and not wishing to drag it on forever I had decided a more intensive course would suit me. I found passwithiain online and after reading the reviews decided to give him a call. The thing I appreciated most was Iain coming to the house to introduce himself and go over the LDC workbook / DVD system he uses along side the lessons. Being a bit apprehensive this made me feel much more settled about my first lesson.
Throughout the many intense hours, I learned a lot but also had a good laugh and in my many 'diva moments' and turning the air blue he could calm the situation easily (or just give me some chewing gum ha ha!). I felt the workbook and DVD system was really helpful, giving me time at home to read and watch it at my own pace and go over things I struggled with in the lessons. The text was clear and easy to understand.
I wasn't a first time passer but that didn't hold me back. I was given the confidence and positivity in my driving before I sat my test although a wee mistake here or there is always possible. Driving for me was life changing; I just thank Iain for making the journey to getting that wee pink card an enjoyable one!
Thanks Iain!!!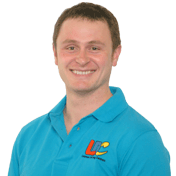 Hi I'm Iain Stephenson
I'm a driving instructor in Paisley, Johnstone, Linwood, Barrhead and surrounding areas.
https://www.passwithiain.co.ukCall 07740 427215