Katie Beauchamp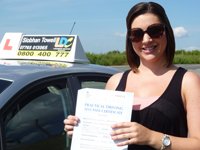 Learning to drive with Siobhan was a delight!
After a few lessons with another company 5 years ago I had put off learning to drive and had got more and more nervous as the years went on. But after meeting Siobhan and doing the semi intensive two week course, I now wonder why it took me so long!
The course was quite intense with long lessons but for anyone who is slightly nervous I would definitely recommend it, as I feel you progress daily and really feel you can achieve your goal. The course is set up with a really simple but affective workbook to follow before and after each lesson and also a DVD to assist you with helpful hints, tips and what to expect on the day of your test.
Siobhan was always patient, friendly and relax and had a lovely manner about her that instantly put me at ease in the car. I would definitely recommend Siobhan to any learner driver!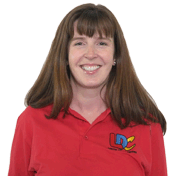 Hi I'm Siobhan Towell
I'm a driving instructor in Waterlooville, Havant, Horndean, Portsmouth and surrounding areas.
https://www.passwithsiobhan.co.ukCall 07765 013065