Sian Heard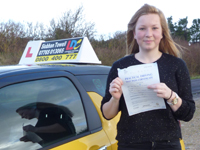 Siobhan was literally amazing and I honestly couldn't have asked for a better driving instructor. I, for one, wasn't a lover of driving and lacked confidence, but during my lessons, I gained confidence and started to actually enjoy driving for the first time!
Siobhan was always prompt for our lessons and had always planned the lesson out for you and explain what you would be doing for that lesson and together, at the end, we would plan our next lesson. During the lesson, Siobhan would ask how I was feeling and if I had any issues or anything you'd like to work on. I got on really well with Siobhan, she was always friendly and happy and even if I messed up or did a silly thing, she remained patient and still gave me that push that I needed.
I passed my test first time and wouldn't have been able to do it without Siobhan and LDC. I have since recommended Siobhan/LDC to everyone who talks about driving lessons and the prices are reasonable. Again, thank you so much!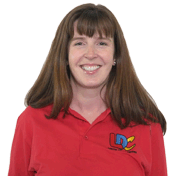 Hi I'm Siobhan Towell
I'm a driving instructor in Waterlooville, Havant, Horndean, Portsmouth and surrounding areas.
https://www.passwithsiobhan.co.ukCall 07765 013065