Sachin Kanani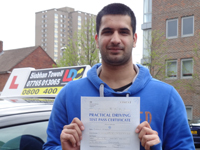 Siobhan helped me pass my driving test and much more. I failed my driving test the first time in London, whilst I am at University of Portsmouth I decided to try again. Siobhan agreed to meet with me to assess my driving skill to see what method of practice would best suit me. After evaluating she honestly told me that all I needed was a touch up course to smooth out any rough edges. She did exactly that with the LDC Test Booster Course. Overall, I have to say that Siobhan helped me so much to become a even better driver than I was before she made me feel comfortable and adjusted everything to suit my needs. By the time I had my test we covered everything that I felt weak on and it gave me so much more confidence. At the start and end of each lesson we discussed how to achieve the maximum out of the hours we had. I could not be happier with the help that she gave me and the enjoyment I had learning from her.

There is no doubt that Siobhan can help you pass your driving test and I would recommend her to anyone that is just starting to learn or have had a few lessons. She will give you her honest opinion and tell you how to improve (make sure you listen haha :P). Thank you for everything Siobhan you will not be forgotten!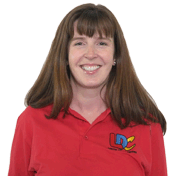 Hi I'm Siobhan Towell
I'm a driving instructor in Waterlooville, Havant, Horndean, Portsmouth and surrounding areas.
https://www.passwithsiobhan.co.ukCall 07765 013065