Michaela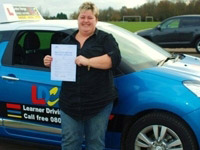 After deciding to go back to learning to drive I was recommended John by my future sister in law. I was very nervous about being in a car again as I had not been in the driver's seat since I was 17.
John was very pleasant and funny and soon put me at ease. Every lesson he would talk about what we were going to do and went through the theory behind it before putting it in to practice. The LDC course focused on a particular section each lesson and the homework set reflected on what I had already learnt that week. Not only did I have the handbook but I also used the DVD accompaniment which again helped to reiterate what I had been taught by John and the handbook.
I had the pleasure to drive both the Hyundai i20 and the Citroen DS3. It was in the Citroen that I actually passed my test. It was a very comfortable drive and for a woman like me who is short and of the larger build I found it very easy to feel settled in it without feeling squashed or having to reach for the pedals. Its ease of turning helped me to perfect my manoeuvres. The Citroen also was a very smooth ride and I found it a real pleasure to drive.
John is a very patient and friendly instructor who never fails to put his students at ease. Whether you are a first time learner or returning again after many years he will help you to pass and works on your weaknesses and your strengths. I had problems with roundabouts and John always found me at least one roundabout each lesson to get me over my fear. Nerves would hit me every time he mentioned test but he always managed to calm me and had faith in me that I would do well even on my mock tests that he would set at regular intervals. I could not have passed my test if it wasn't for John's professionalism, patience and lovely personality.
Thank you John you were AMAZING!!!!!"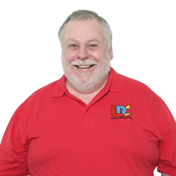 Hi I'm John Verge
I'm a driving instructor in Rainham, Gillingham, Chatham, Lordswood, Walderslade, Upchurch, Newington and surrounding areas.
https://www.learningwithjohn.co.ukCall 01634 323386 or 07852 347856