Josh Constable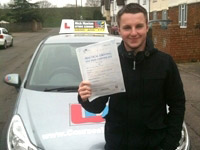 I was really happy that I passed my test first time. I was really nervous about starting my lessons and couldn't find the right person to start with. I went with Nick because of his excellent feed back. When I first met nick I was nervous as hell and I wasn't confidant but after 3 or so lessons I wasn't nervous as much and my confidence grew very quickly. Every lesson Nick always put a smile on my face and made me laugh. Without the LDC programme and without Nick's professional and friendly manor I couldn't have got through my lessons and test. I went for the 30hr semi-intensive course - every lesson was Fun. Nick's training methods were perfect; he clearly explained the objectives for every lesson as well as demonstrating what I was going to learn. Friendly, Calm, Happy are the words to describe Nick from LDC.
I would Recommend Nick and LDC to anyone who wants to learn how to drive. Thank you for everything.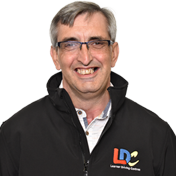 Hi I'm Nick Haxton
I'm a driving instructor in Sunbury, Ashford, Stanwell, Staines, Egham, Feltham, Bedfont, Feltham, Hampton, Colnbrook, Hounslow, Walton and surrounding areas.
https://www.courseswithnick.co.ukCall 01932 765797 or 07895 328060