Tariro Hove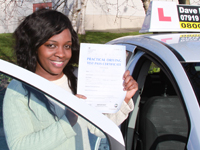 I have been learning to drive for Five years with different Instructors and taking my Driving test twice and failing. I was really struggling with my manoeuvres and had given up driving all together and when I found out about LDC I thought I will give it a try.
I booked a Test Booster course with Dave and was really nervous after trying for so long.
Dave has helped my confidence grow massively and we only had a week to learn everything but I managed to do all the manoeuvres I had struggled with and Dave`s way of teaching helped as he encouraged me as we worked together as a team.
I am so glad I took this course with Dave, it was great working with him. The best instructor I have worked with.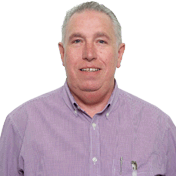 Hi I'm David Hollis
I'm a driving instructor in Derby and surrounding areas.
https://www.trainingwithdave.co.ukCall 01332 572751 or 07919 348221