Connie Hare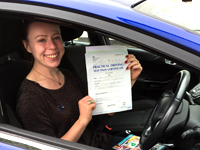 As a stay-at-home mum who lives in a relatively remote area, learning how to drive was imperative. Or rather, learning how to drive on any road, safely and confidently, was imperative. This is what Susan gave me – a sense that no matter where I was or wanted to go, I would be able to navigate my way secure in the knowledge that I not only knew how to operate the car but also handle any feelings of panic or discomfort that arose.
Having been previously told (by a different instructor) that at worst I was borderline unteachable and at best I'd have to opt for an automatic car, Susan managed to undo all of my previous doubts with patience, humour and her wonderful knack for pinpointing exactly what I needed work on. She gently and consistently pushed me in ways I didn't even know I needed, and often without me even realising. The result is that I passed, first time, driving a manual car. I never thought I'd be here, and I seriously doubt that without Susan and the fantastic LD System I'd be in this position. Thank you, thank you.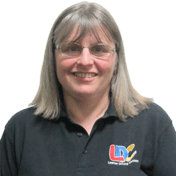 Hi I'm Susan Price
I'm a driving instructor in Giffnock, Newton Mearns, East Kilbride, Clarkston, Paisley, Shawlands, Pollokshields, Barrhead and surrounding areas.
https://www.learnwithsusan.co.ukCall 07530 424567