Tayla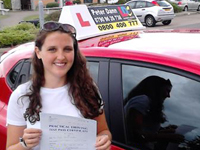 I have already recommended Peter as an instructor to others and he will be starting lessons with my next-door neighbour in a few weeks time! Compared to two previous instructors, I thought Peter was much calmer and friendlier, and I found the lessons to be more self-directed. This was helpful as I was able to go over things I didn€'t feel comfortable with, whilst Peter could recommend lesson structures to accommodate this and anything he felt I should work on.
The LDC Driving Skills workbook and DVD were beneficial as they allowed me to refresh my knowledge of my previous driving experience, before starting my hours with Peter, and go over anything that had been highlighted in a lesson as something to work on.
I found the overall experience of learning to drive a very rewarding one as I feel it is a highly valuable and enabling skill, in many aspects. Now that I can drive I a€™m very excited to get my own car. I want to travel around and go on day-trips with my friends! Thanks, Peter, for being a great instructor and helping me finally pass!
€œI would also highly recommend the Pass Plus course as it made me feel more comfortable driving alone as I was able to experience situations which would have seemed daunting and intimidating if I was without guidance. Not only did Peter cover the required topics with me, we also used a petrol station, followed a sat nav and spent time learning how to deal with a multi-storey car park. I found the motorway and night driving lessons particularly valuable and I feel I will handle these situations in a much safer and more confident manner in future. Thank you Peter!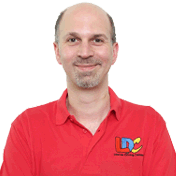 Hi I'm Peter Dann
I'm a driving instructor in Guildford, Farnham, Normandy, Godalming, Milford, Dunsfold, Frensham, Aldershot, Rowledge, Crondall, Fleet, Farnborough, Frimley, West Clandon, Aldershot, Ash, Ash Green, Ash Vale and surrounding areas.
https://www.drivewithpeter.co.ukCall 0790 96 26 738