Charlee Rowe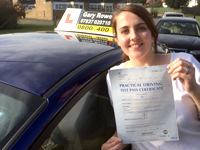 Gary is a fantastic driving instructor, friendly and relaxed. I was put at ease as soon as I sat in the car. He let me decide what I wanted to do in lessons and was patient, giving me the freedom to practice something until I was happy and comfortable with it. Throughout all my lessons, Gary gave me constructive criticism on how to improve my driving. If I was struggling to understand his explanation on how to do a manoeuvre, he would try his best to tell me in another way that I could understand better. I was very surprised with the online LD System too. Gary set me up with a login to the website, where every possible question that could come up on my theory test was there for me to practice, along with the Highway Code and online driving booklet. I wasn't expecting this, as none of my friends who were learning had anything like this to use.
I would 100% recommend Gary as a driving instructor. Thanks for helping me get on the road Gary!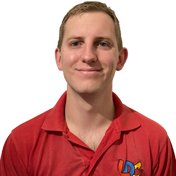 Hi I'm Gary Rowe
I'm a driving instructor in Southampton, Winchester, Eastleigh, Hedge End, Chandler's Ford and surrounding areas.
https://www.drivewithgary.co.ukCall 07837020710