Richard Bertoletti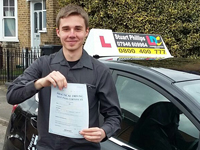 I really enjoyed my lessons with Stuart. He was always polite, understanding and patient. The LD System encourages independent learning, and is very well-structured and presented. The DVD and workbook save time as I was able to study each topic before my lesson and I could monitor my own progress using the progress chart in the book and we could then concentrate on areas I was not happy with. It is also good that all the goals are defined and broken down into smaller parts. Combining this with a professional and knowledgeable instructor like Stuart enabled progression at a fast rate to a high standard. Stuart is also aware of different learning styles and makes sure to tailor these to help significantly in the learning process. Thanks again!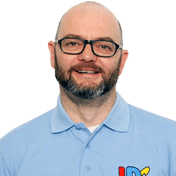 Hi I'm Stuart Phillips
I'm a driving instructor in Chelmsford, Brentwood, Maldon and surrounding areas

First 5 lessons for £99
For a limited period only I am willing to offer the first 5 hours of driving lessons for only £99 plus the LD workbook worth £14.95 free of charge. Please visit my website for more information..
https://www.lessonswithstuart.co.ukCall 07946 609964