Charlotte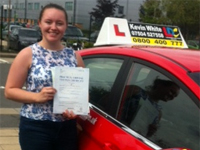 It's amazing how much you can learn in a week. Before Monday, I had had a total of four hours of driving experience, but now after completing an LDC intensive driving course with Kevin I am the proud owner of a driving licence! I will admit that the prospect of an intensive course was nerve-racking, but the support provided by LDC was without fault. The ability to ring and be greeted by a friendly voice whenever I had a question, as well as the clear website that provides a great deal of information delivered both confidence in LDC and a thrill towards completing the course. As well as this I was given a driving instructor who was both enthusiastic and patient in his teaching. Kevin's passion towards driving consistently shone through, making the experience of an intensive driving course both enjoyable and successful. Therefore, thanks to the service LDC provides and Kevin's teaching, I am now someone who enjoys driving and feels confident behind the wheel.
I would definitely recommend prospective learners to undertake an intensive driving course. Not only is it a great way to learn to drive quickly, but it is also the best approach to take when wanting to gain as much experience as possible behind the wheel. Over the course of the week Kevin took me to a variety of different areas where I was able to experience the hustle and bustle of busy streets, areas where there were twisty country roads as well as the test areas, all of which prepared me to the highest level for my test – which I passed first time!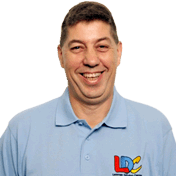 Hi I'm Kevin White
I'm a driving instructor in Bracknell, Bagshot, Frimley, Camberley, Farnborough, Aldershot, Sunningdale, Ascot, Yateley, Crowthorne, Wokingham, Chobham, Windsor, Lightwater and surrounding areas.
https://www.lessonswithkevin.co.ukCall 07504 527558