David Doughty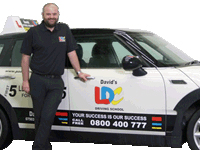 I am delighted to say that, with Peter's help, I passed my ADI Part 3 test. I stay at the opposite end of the country to Peter, but met him at my LDC induction and very quickly realised that he would be a great person to help me achieve my Part 3 pass. Peter and I have met up at LDC's headquarters in Pontefract a few times and the level of training, support, coaching, guidance and encouragement he has given me has been invaluable. Peter is incredibly knowledgeable and always focuses on the positives (even when bringing me round to identifying faults that I've made) which makes for a very enjoyable learning environment. He has also kept in regular contact over the phone throughout my training which, in my opinion, proves he is a fantastic trainer and really cares about his PDIs (and pupils) and wants them to pass just as much as they do! I can't recommend Peter highly enough as without his help I wouldn't have been able to do the job I love! Thanks Peter!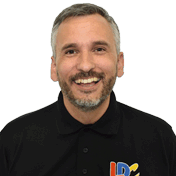 Hi I'm Peter Ray
I'm a driving instructor in Haywards Heath, Burgess Hill and surrounding areas

As well as providing learner driver training I am a LDC tutor responsible for training new driving instructors. I am also a member of ORDIT (official register of driving instructor trainers)..
https://www.trainwithpeter.co.ukCall 07946 457977