Sarah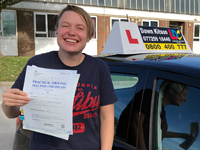 I'd been learning to drive 'on and off' for around 15 years, continually struggling with my motivation and never quite clicking with my instructors. My partner had seen Dawn's car around the city and suggested giving her a call. On meeting Dawn, she was really friendly, professional and took time to explain LDC's learning style and what to expect from my lessons. Dawn has a great sense of humour and really calm manner which made me feel completely at ease despite my bouts of nervousness when driving.
At the start of every lesson, we would discuss the plan for the session and identify the key things to practice. Dawn really helped me to conquer my fear of roundabouts, build my confidence and allowed me to have conversations about my decisions. Lastly, the LDC videos were also really useful, particularly on roundabouts, parallel parking and the test. I can't thank Dawn enough for all her support and guidance and have (and will continue to) recommended her to anyone wanting to learn to drive in a friendly, motivating and professional environment.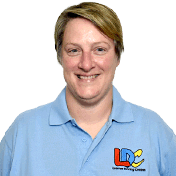 Hi I'm Dawn Kitson
I'm a driving instructor in Brighton, Hove, Portslade, Southwick, Lancing and surrounding areas.
https://www.passwithdawn.co.ukCall 07725 918440