Mr T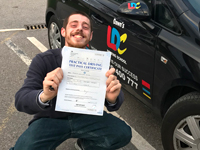 At first, I was very nervous about learning to drive, especially as it's a lot of money to me and I wasn't sure who would be best to teach me because I struggle when it comes to learning new things.
I found LDC online and read about how they use an alternative teaching method. This interested me because different teaching styles sometimes work for me, and this set LDC apart from other driving schools. As a brief explanation: the LDC method likes to use positivity to help students excel rather than pointing out and focusing solely on your faults. The day after phoning LDC to book my lessons, I received the Driving Skills Workbook and paperwork in the post. I also received a phone call from my driving instructor, Dawn, who had been allocated to me already to arrange driving lessons which I was very impressed with. Because I had already received the workbook before my lesson started, I was able to start revising pretty much immediately.
When I started my lessons, it became apparent that I might find it difficult to combat the practical side of learning. However, Dawn had a brilliant way of teaching and sure enough, after a few lessons, Dawn had got me far from the nervous, unsure person that I was when I first got in the car. Overall, the whole thing was very organised. Dawn was always very punctual and always felt very informed. Every question was always answered no matter how ridiculous I thought the question may sound.
The lessons on the DVD or YouTube and also in the workbook are so useful and so informative, you would be silly to use a different driving instructor and driving school. If you want to pass first time without issue and leave behind the woes and worries that come along with doing your driving lessons and test, you have to use Dawn Kitson and no alternative. Listen to her advice and do the homework before hand and you will pass, it's as simple as that.
I honestly, genuinely did not think that I would pass first time and it was a tense decision to get on with actually learning to drive and getting my licence. I know that without Dawn, my chances of passing first time would have been next to none.
Dawn, you really were amazing. Thank you very much for your brilliant teaching and your perseverance because you truly delivered an immaculate service and I could not be more grateful.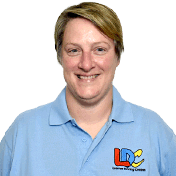 Hi I'm Dawn Kitson
I'm a driving instructor in Brighton, Hove, Portslade, Southwick, Lancing and surrounding areas.
https://www.passwithdawn.co.ukCall 07725 918440