Olivia Wilde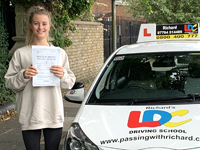 Richard was recommended to me along with many other instructors on Facebook. After looking at a few, I decided to contact Richard and discuss what I needed and if he would be able to fit around a busy schedule. Richard was very helpful and accommodating with collecting me from college and planning lessons around my diary. The LD System was brilliant for helping me find my weaknesses and working on those. The online hub and support/guidance from Richard was excellent. The practical lessons were fun and educational and Richard is a very down-to-earth character with a good sense of humour. He always made me feel welcome and I always looked forward to my lessons. He always pushes you to take the next step to improve your ability and helps you see the end goal. The lessons were always thought out, discussed and planned so I always knew what I was going to do. Richard makes you feel confident and safe in your ability and I would, and already have, recommended him to anyone wishing to learn how to drive properly and safely. I hope you get the chance to learn and pass with Richard.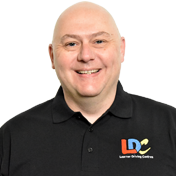 Hi I'm Richard Harding
I'm a driving instructor in Kingston, New Malden, North Kingston, Worcester Park, Surbiton, Southborough, Thames Ditton, Chessington, Ham, Teddington and surrounding areas.
https://www.passingwithrichard.co.ukCall 07794 514486