Becky Hargreaves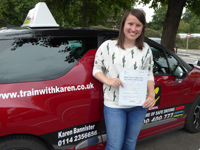 I would highly recommend Karen's LDC driving school. She has endless patience and helps you to remain calm when driving. I found the LDC DVDs and workbook that she provides really helpful, especially when reflecting on your previous lessons and setting targets for yourself moving forward. My other driving instructors in Sheffield were nowhere near as good as Karen.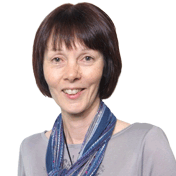 Hi I'm Karen Bannister
I'm a driving instructor in Sheffield and Dronfield (Post Codes S1, S2, S6, S7, S8, S10, S11, S17, S18 and S19).
https://www.trainwithkaren.co.ukCall 0114 2356656