Helen Fauset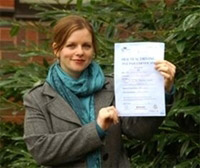 When I started having driving lessons I was quite a nervous learner and didn't believe I'd ever get there. I then had to take time out from learning for a while when life got in the way, and when I got back behind the wheel my confidence was at an all-time low. But Karen's patient, empathetic approach combined with the LDC support materials soon had me making progress again, and with great delight I passed my test in November 2008. Now that I'm on the road I'm really looking forward to building on what I've learned and enjoying the freedom of being able to drive safely with confidence.
Karen's patience, determination and support have in no small way contributed to my recent success! Thanks for everything – see you soon for Pass Plus!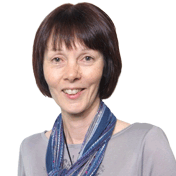 Hi I'm Karen Bannister
I'm a driving instructor in Sheffield and Dronfield (Post Codes S1, S2, S6, S7, S8, S10, S11, S17, S18 and S19).
https://www.trainwithkaren.co.ukCall 0114 2356656