Hazard Perception Complete & Highway Code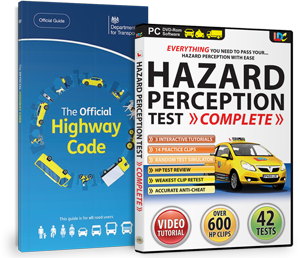 Includes the Hazard Perception test Complete and the Highway Code.
Free postage and packing
When you buy online postage and packing is Free and delivery will normally be next day provided you order before 4.30 pm (excludes orders made on Saturday, Sunday or Bank holidays). Buy online with confidence ,all credit/debit card purchases are handled by Sage Pay, one of the most trusted and secure e-commerce providers in the UK. LDC do not store your card details. Alternatively, you can use PayPal, Google Checkout or contact us on our free phone number 0800 400 777.