LDC driving courses and driving lessons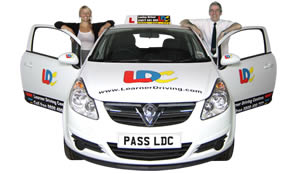 Driving courses available include:
One Week Pass Course
Semi-intensive Pass Course
Midway Pass Course
Test Booster Course
Weekly driving lessons
Details about each of these services can be found by selecting the appropriate course item from the menu. Alternatively, call our friendly office staff on free phone 0800 400 777 or if using a mobile call 0330 100 2544 or click on free information pack.
The revolutionary LD System
All LDC driving courses use the incredible LD System of driving tuition, specially designed for intensive learning. It is the only student centred learning system of its kind.

LDC driving instructors
Weekly driving lessons versus an intensive course?
Taking just one driving lesson per week will help to spread out the training cost but you will end up paying far more in the long run and take several months to pass your test. This is why intensive and semi-intensive driving courses are now proving far more popular. However, to do such courses successfully the training needs to be carefully structured and expertly delivered so that no time in the car is wasted - hence the development of the revolutionary LD System of driving tuition.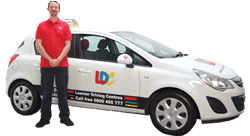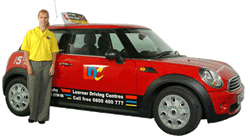 The LD System isn't only useful for intensive training it enables weekly driving lessons to be conducted much more effectively. This is particularly true if the materials are also properly used by a family member or friend to provide complementary practice in between lessons with your driving instructor.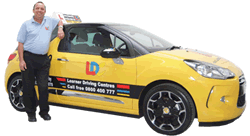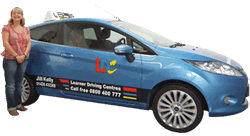 How many hours will it take?
According to the latest Government survey people learning to drive in the UK buy on average 52 hours of professional driving lessons and take on average 14 months to pass the driving test. From this you will appreciate it can easily cost you over a £1,000 to learn to drive and take over a year to pass the test. With LDC's revolutionary LD System of driving tuition the average number of hours to pass the test is closer to 30 hours - a potential saving of up to 22 hours from the norm or about £450. This is why it is important to select the right driving school and training approach.