One Week Pass Course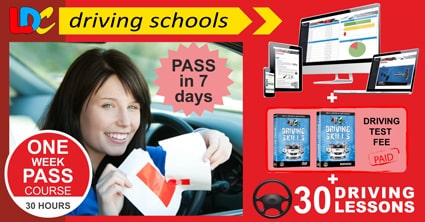 The One Week Pass Course is
ideal for pupils who enjoy intensive training or who can't find the time to do a longer course
and includes:
Access to the LDC learning Hub and App
LD System workbook and DVD video set
The Driving Test fee
30 hours 1-to-1 tuition (2 hours for the test)
The one week pass course is identical in content to the semi-intensive pass course except done over one week. The driving test would usually be booked on a Friday with your lessons starting seven days prior.
Please note: You MUST have passed your theory test in order for a driving test to be booked and your course be scheduled.
If you haven't passed your Theory Test yet the LDC student learning Hub with complementary mobile App contains everything you need to pass the Theory Test including an online version of the LD System workbook and DVD video series. Track your theory and driving progress every step of the way with these incredible resources. Your local LDC driving school instructor can also help you with this task.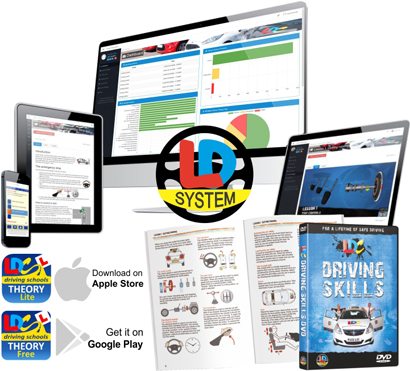 Course price
Below you can check the course price for your area and book online using the form that will appear after the price is shown. Alternatively, for more information give us a call on freephone 0800 400 777 or click the link to receive a free information pack. We have a no-quibble money-back guarantee when you book online if we can not meet your stated requirements.