Become a driving instructor with LDC
Welcome to the Learner Driving Centre (LDC)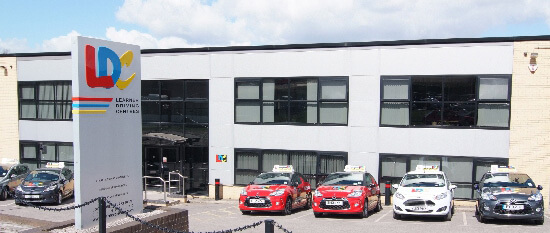 LDC operates one of the most successful national driving school networks in the UK. In the last 2 years we have experienced a dramatic increase in enquiries from people wanting to learn to drive with one of our caring student centred driving instructors using LDC's revolutionary LD System. You only need to visit our YouTube channel LDCDrivingSchools to see how incredibly popular our training methods are, with over 100,000 subscribers and in the last few years we have achieved over 30 million viewings. As a result we are looking to recruit and train more driving instructors to satisfy the increasing demand for LDC driving courses and lessons. If you are already qualified and would like to know more about our driving school franchise please visit www.yourldc.co.uk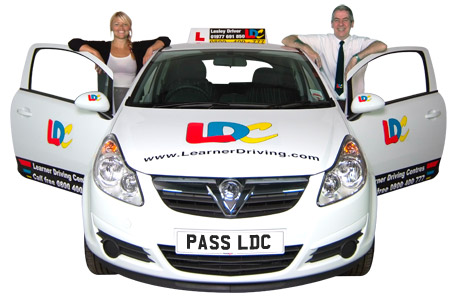 So if you are good with people and have a passion for safe driving this could be the right career for you. Become an LDC driving instructor:
Earn up to £1050 per week plus car
Wide choice of car
Be your own boss
Choose your own working hours - part time or full
Work locally from your home
Discover real job satisfaction


If you are looking for the most effective training to become a qualified driving instructor or the best driving school with which to work then give us a call on free phone 0800 197 0010 or call 01977 691800. Alternatively, request a free information pack or read on to learn more.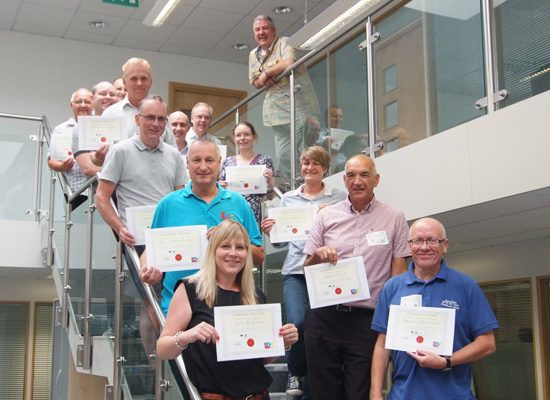 About the qualification you need
To legally operate as a driving instructor in the UK you are required to pass the DVSA Approved Driving Instructor (ADI) qualifying examination which is split into three parts.
Part 1 is a PC based multiple choice theory and hazard perception test similar to the current test for learner drivers but to a higher standard
Part 2 is a driving test, again similar to the current test for learner drivers but to a higher standard
Part 3 is a practical test of your ability to instruct where the examiner plays the role of a learner driver (only valid until 2018 when the test will dramatically change - see below for details)
To pass the above tests you will receive the very best training available from our dedicated nationwide team of ORDIT qualified tutors, along with our fully guided state-of-the-art open learning driving instructor training course. For us, it is vital that you pass the ADI examination and go on to establish a successful LDC driving school business in your area as quickly as possible. This is why our training is so comprehensive in comparison with our competitors and why we put so much emphasis on helping your business flourish once qualified with our incredible business start up package.
We passed with LDC... so can you.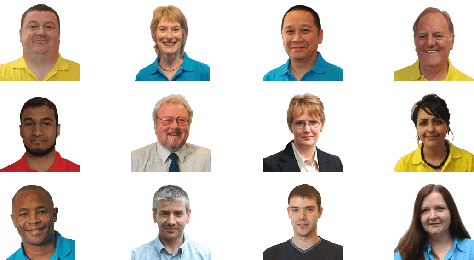 For more details about the requirements and the qualifying examination please see About the DVSA.
Please note the Part 3 test changes in 2018
From 2018 the DVSA examiner will observe you giving a real driving lesson to one of your pupils rather than the examiner pretending to be a pupil. In other words the examiner wants to see you performing the job for real. Consequently any course must incorporate on the job training to ensure you succeed. Naturally this favours those who are being trained by a well established driving school such as LDC, rather than an organisation who is just trying to sell you an instructor training course.
DVSA Trainee License
Once you have passed Part 2 and have completed your initial Part 3 training you are allowed to work as a trainee driving instructor provided you are sponsored by a driving school that supports the Government's Trainee Licence scheme, such as LDC. This potentially gives you up to 6 months real on-the-job training to help you pass Part 3 and start earning money earlier than might otherwise be possible. With the introduction of the new Part 3 test in the pipeline this option becomes even more important to have. Please note Trainee Licence positions are reserved for students who have been exclusively trained by LDC.
Best driving school franchise
Only £50 per week franchise fee (includes an annual supply of 50 LDC Driving Skills Workbooks)
Use your own car, buy a new car from us at a significant discount or choose a car rental option
Dedicated call centre and marketing operation to generate your work
Personalised car livery with your name, number and website address to help generate work direct to you
Promotion of your own LDC driving school website, Facebook and Google+ business pages through our main website and on the web generally to help generate even more work straight to you
Earn additional income from selling/renting LDC products
This is a genuine opportunity to be your own boss and run your own LDC driving school business with all the support necessary to help ensure your success. See About the job for more details.
Your choice of car
With LDC you have a wide choice of vehicle that you can use for your LDC driving school. Use your own car (if suitable) or buy a car through us at significant discounts or rent a driving school car. Indeed, the saving you could make by purchasing a new car through LDC alone could easily cover the cost of becoming a driving instructor and best of all you can do this as soon as you start the course.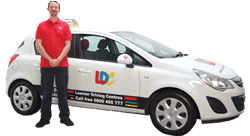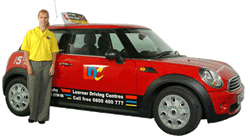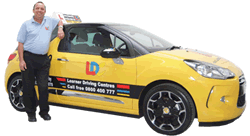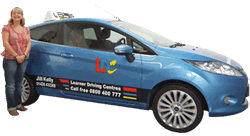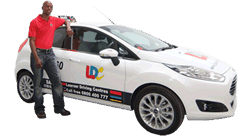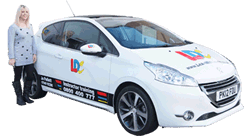 Giving driving tuition using the unique LD System



Give yourself the ultimate competitive advantage, train your learners with the LD System using our unique student centred learning approach and our industry leading Theory Test products.
Best driving instructor training at the lowest overall cost
The LDC driving instructor training course incorporates:
The most comprehensive open learning package of modern learning resources available.
Extensive support and assessment marking with feedback from our central training team via phone, internet, forum, fax, post or face-to-face.
Up to 70 hours 1-to-1 training with a fully qualified DVSA ORDIT instructor trainer - on our Premium course option.
The option of a trainee licence is also available - a form of modern apprenticeship to enable you to learn while you earn on the job as a trainee instructor for 6 months in preparation for the Part 3 test.
For full details regarding the training see About the course.
Thinking of training with another company?
Please note we only offer Trainee Licence positions and our incredible start-up package worth £2,000 to students who have fully trained with us. However, we do consider applicants who are already fully qualified subject to their grade, experience and the purchase of extra training to become proficient in our unique training methods and way of operating. Visit our dedicated website about this franchise opportunity www.yourldc.co.uk
Our training credentials
LDC are a founding member of the DVSA's Official Register of Driving Instructor Training(ORDIT) and we only use ORDIT qualified driving instructor trainers. As a minimum you should only use organisations on ORDIT and trainers who are ORDIT qualified. LDC is also a preferred training supplier to the armed forces career transition partnership scheme and approved by the MOD in support of the ELC scheme. This means we are a trusted provider of training to those leaving the armed forces looking for training to become a driving instructor. See Armed forces resettlement for more details. LDC also operates an approved Edexcel training centre offering additional qualifications in teaching, coaching, mentoring and business enterprise skills up to QCF level 5.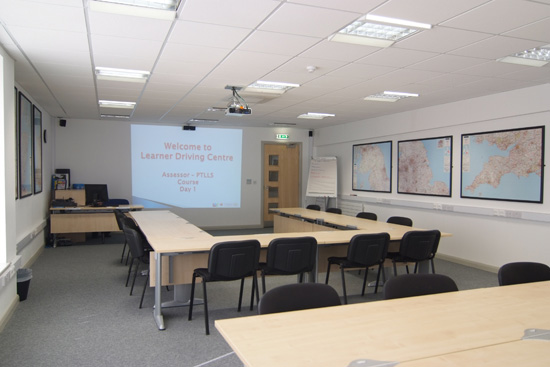 So if you are serious about becoming a driving instructor choose wisely and train with a company that has the credentials and a proven track record of success. Give yourself a 90% chance of success not a 70% chance of failure! Look beyond the hype and the phoney guarantees - train with LDC.
Want to know more?
If you would like to know more please call one of our friendly office staff on free phone 0800 197 0010 or if using a mobile call 01977 691800. Alternatively please go to the Next Step.