Become a driving instructor with LDC
Learner Driving Centres (LDC)
LDC operates one of the most successful national driving school networks in the UK. As a result we are looking to recruit and train more driving instructors to satisfy the increasing demand for LDC driving courses and lessons. If you are looking for the best training to become a qualified driving instructor or the best driving school with which to work then give us a call on free phone 0800 197 0010 or if using a mobile 0330 100 2543. Alternatively, please read on to learn more or request a free information pack.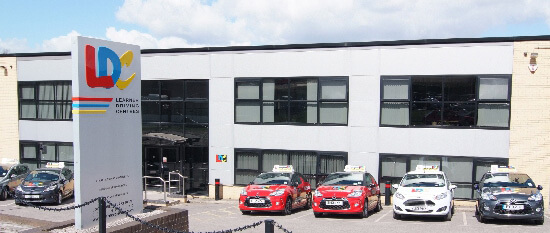 Earn between £500 and £700 per week plus car
Work the hours you choose and feel a great sense of achievement as each of your learners pass the driving test. Few jobs offer the flexibility, earnings potential or job satisfaction. If you want to find out why we can offer you the best driving instructor training course and job prospects thereafter please read on.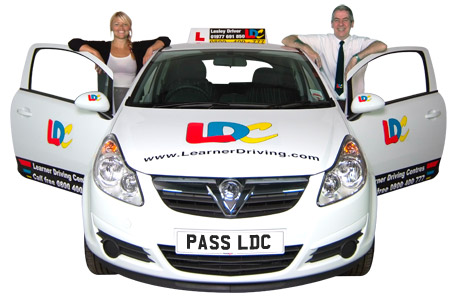 What you need to become a driving instructor
If you are good with people, have held a full UK (or approved foreign driving licence) for at least 3 ½ years, not been banned from driving in the last 4 years, have no more than 5 penalty points and are genuinely interested in road safety this could be the job for you.
The best franchise in the business
All driving instructors in the UK are self-employed and we believe that we offer the most competitive and appealing franchise in the market today. You only have to compare our weekly franchise fee with those of the AA, BSM or Red etc., to appreciate why you could earn so much more with us. We believe nobody can offer you better value for money, earning potential or job satisfaction. For more details please read About the job.
No franchise fee for the first month
£42 per week franchise fee thereafter
Optional fully maintained driving school car from £75 per week depending upon make and model
Your choice of car
With LDC you have a wide choice of vehicle that you can use for your LDC driving school.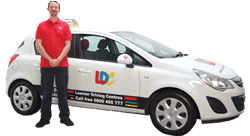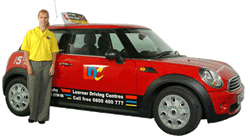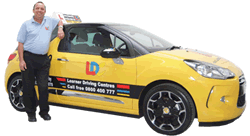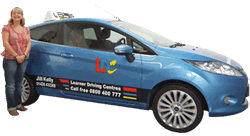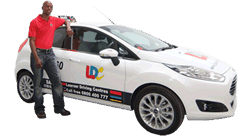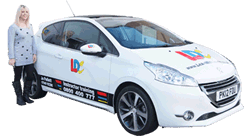 Giving driving tuition using the unique LD System


Give yourself the ultimate competitive advantage train your learners with the LD System using our unique student centred learning approach and our industry leading Theory Test products.
If you want to see examples of the quality of the resources we provide and our unique student centred method of training people to drive in action please visit the LDC Driving School YouTube channel. This channel gets over 400,000 video viewings per month (over 4 million in the last year alone) which just goes to show the incredible interest that exists in learning to drive the LDC way. This is also reflected in the 70% increase in enquiries during the last 12 months. Join LDC and help us to revolutionise the way people learn to drive in the UK.
About the exam you need to pass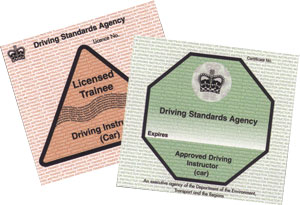 Before you can operate as a driving instructor in the UK you have to undertake a CRB check, be accepted onto the ADI Register and pass the DVSA Approved Driving Instructor (ADI) qualifying exam. The qualifying exam is made up of three parts; A theory (Part 1) and driving test (Part 2) similar to the current tests for learner drivers and a practical test of your ability to instruct (Part 3) where the examiner expects you to give them a driving lesson as he or she plays the role of a learner driver.
We passed with LDC... so can you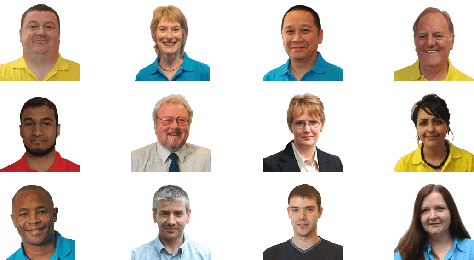 For details of student experiences please select the link entitled "Customer comments".
Best training at the lowest overall cost
The LDC driving instructor training course incorporates:
The most comprehensive open learning package of resources available - over 25 hours of video training, specially designed software, modern learning aids and much more.
Up to 20 hours of support and assessment marking with feedback from our central training team via phone, internet, fax or post.
Up to 71 hours 1-to-1 local in-car training with a properly qualified DVSA ORDIT instructor trainer.
The option of a trainee licence is also available (a form of modern apprenticeship to enable you to learn while you earn on the job).
For full details regarding the training see About the course. The course fee is just £2,495 if paid in full with over £1,500 in savings and cashback when you join (see Cost of training for full details). Thus the cost of the course could be as little as £995 after taking these benefits into account. LDC also offer a variety of flexible payment options to spread out the cost.
Already qualified?
The cost to train to be an LDC driving school operator is currently only £495 which fully equips you to use the revolutionary LD System.
Our training credentials
LDC is a preferred training supplier to the armed forces career transition partnership scheme and approved by the MOD in support of the ELC scheme. This means we are a trusted provider of training to those leaving the armed forces looking for training to become a driving instructor. See Armed forces resettlement for more details. LDC is also on the Official Register of Driving Instructor Training (ORDIT) and operates an approved Edexcel and ILM training centre in respect to offering additional qualifications in teaching, coaching, mentoring and business enterprise skills up to QCF level 4.

Want to know more?
If you would like to know more please call one of our friendly office staff on free phone 0800 197 0010 or if using a mobile call 0330 100 2543.