Become a driving instructor with LDC
LDC have over 35 years experience of successfully training people to become DVSA Approved Driving Instructors and providing the means to earn a good living thereafter as an LDC franchised driving school instructor owner. No one can match our record of success or the value for money provided.

LDC offer a wide choice of car, no long term franchise tie-in, one of the lowest weekly franchise fees in the UK at £60 and by far the fairest T&Cs you will find. Plus our incredible training package will help you qualify as quick as it is possible to do so. Our standard course price is £1,995 but this will increase to £2,195 from January 2024. To beat the price increase, all you have to do is enquire now in 2023 and we will hold the price for you until the end of February 2024.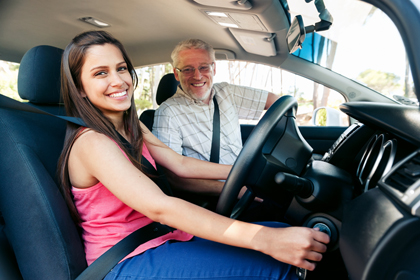 LDC can offer training in most locations throughout the UK utilising modern online learning resources, comprehensive study materials and expert local Approved Driving Instructor trainers you can trust. We currently have around 400 Approved Driving Instructors nationwide. In a few short months this could be you charging between £35 and £50 per hour doing a job that you love. Request a free information pack to find out more and hold the 2023 price until the end of February 2024.
Beware cheaper courses are only possible because the instructor training contract signed doesn't provide you with what you think or you are tied into a long term high cost franchise agreement or both. If you believe you can be trained for less then please speak to us before you spend your money.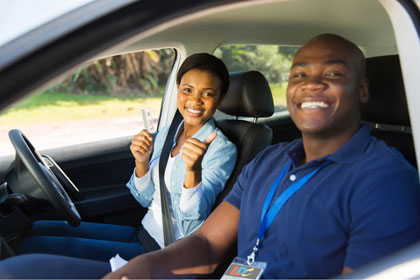 More about this business opportunity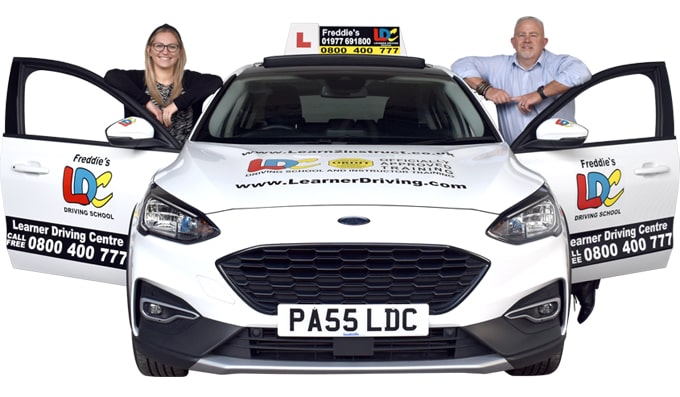 If you genuinely care about people and take pride in your driving this is definitely the right job for you. Be your own boss, choose your own hours and look forward to going to work every day. Take control of your own destiny and take the first step right now. In our view the pleasure from seeing one of your learners master a skill or pass the driving test simply can not be surpassed. Fantastic job satisfaction, flexible hours, charging up to £50 per hour and working locally from home - what more could you ask for?
Currently there is a massive backlog of people wanting to learn to drive (around 500,000) so there couldn't be a better time to become a driving instructor. Train locally or residentially, either fast track or at your own pace. In any event you can work locally from your own home operating your own LDC driving school business as a fully qualified driving instructor or as a trainee driving instructor preparing for Part 3. With LDC you will pay less, earn more and are not tied into a long term expensive franchise contract.
We also offer you a wider choice of driving school car. The norm is to rent a fully maintained car from the driving school. However, with LDC, you can use your existing car (if suitable) or buy a car (second hand or new) with our help/discounts or rent a fully maintained car - the choice is yours. Become part of our family of LDC driving school instructor members and see why teamwork can really make the dream work.
Work with LDC as part of a collective that strives for excellence in everything we do, sharing common aims, resources and methods. Let us help you be the best you can be; join the LDC family of independent LDC driving instructors today.
All for only £60 per week membership fee with the first month free when you train with us. The best way to be independent but still have the security of full support and backup when needed. Independent but not alone. Train from £795 on a pay-as-you-learn basis.
What you need to do to qualify
To be legally eligible for this job you need to successfully complete our driving instructor training course and pass all three parts of the DVSA Approved Driving Instructor (ADI) examination.
Part 1 Theory Test (i.e. PC based multiple choice and hazard perception tests similar to the L-test)
Part 2 Driving Test (i.e. watching you drive to a good standard similar to the L-test)
Part 3 Instructional Ability Test (i.e. watching you deliver a driving lesson)
Once passed Part 2 you can can start to earn money by joining our driving school as a trainee instructor to get the necessary practical experience essential to passing Part 3 and learning about the business. Teaching people for free is an alternative way to get this vital practical experience if you can afford to work for nothing for a few months. In addition you need to be over 21, have held a driving license for at least 3 years and have no more than 5 penalty points on your licence (within the last 4 years).
Benefits of being an instructor with LDC driving schools
So if you are good with people and have a passion for safe driving this could be the right career for you. Here are the key benefits of operating as an LDC driving school instructor:
Earn between £1,152 and £1,800 per week gross (36 hours of lessons)
First months franchise membership is free when you train with us
No long term franchise/car hirer tie-in ensuring we have to work hard to keep your custom
No restrictive training clauses designed to slow down your progress and avoid the provision of in-car training
Wide choice of car - no need to necessarily rent an expensive driving school car
Genuinely be your own boss operating you own LDC driving school business
Choose your own working hours - part time or full
Work locally from your home or your own designated area
Discover real job satisfaction, enjoy going to work each day
Stand out from the crowd using LDCs unique livery, resources and methods
Be part of a quality team of equals striving to be the best of the best
Our tele-sales operation and our unique marketing resources will help to ensure you are not short of work
If you are looking for the most effective course of training to become a qualified driving instructor or indeed the best driving school franchise with which to work thereafter then give us a call on freephone 0800 197 0010 or call 01977 691800. Alternatively, request a free information pack or read on to learn more.
Why train with and join LDC?
LDC have an enviable 30 year proven track record of success - both in terms of ensuring our students qualify and earn an high income thereafter as an LDC driving school franchise owner. The safer, smarter way to a successful new career.
LDC currently supports around 400 highly successful LDC driving school instructor owners across the UK most of whom have customer waiting lists extending over several months, charging premium lesson and intensive course rates (potentially earning you £3-£8 per hour more than your competitors).
LDC course fees to become a driving instructor are very competitive starting from just £795 on our pay-as-you-go training option or £1,995 as a one-off payment (increasing to £2,195 in 2024).
LDC provides up to 70 hours (premium course option) of training guided by a specially trained LDC Approved Driving Instructor trainer.
LDC provides over 100 hours of interactive open learning using our comprehensive iCourse, Apps and self-study materials/videos for Parts 1, 2 and 3.
LDC provides a further 3 days business start–up training (another 18 hours) on how to run a successful driving school business when you decide to join us.
LDC can be trusted to provide the essential on-the-job training to pass Part 3 on a Trainee Licence once passed Part 2 of the qualifying examination so you can earn as you learn. Train for free is an alternative to a Trainee Licence also offered by LDC so you can keep your current job until qualified.
LDC only offer Trainee Licence positions to those who purchase a training course with us.
LDC offer a super low franchise membership fee at only £60 per week with the option to rent, buy or use your own car (if suitable). Potentially saving you up to £5,000 per year compared to other national driving school franchises.
LDC offer the first months franchise free when you train with us.
LDC DO NOT charge a higher franchise fee if your are on a trainee licence unlike some other driving schools.
LDC DO NOT tie you into an 18 to 36 month expensive franchise/car hirer agreement like many other driving schools do! Once qualified you need only stay 3 months after which we require just 1 months written notice to leave.
LDC DO NOT have restrictive contractual clauses to delay your progress and avoid delivering 'so-called' free face-to-face training unlike some other cheaper training providers - make sure you read the contract/agreement before you click to pay. Such companies rely on your eagerness and your naivety about our industry to rope you in.
LDC provides a free business start up package of resources worth over £1,000 when you join - nobody gives you more sooner.
LDC would normally charge an extra £500 to join our franchise as a newly qualified instructor from elsewhere but this fee is waived if you train with us in the first place.
LDC instructors are taught in the use of the incredible LD System and the latest student-centred learning techniques. If you want to be the best, train with the best.
LDC are the ONLY national driving school accredited, under the MoD Enhanced Learning Credits (ELC) scheme, to train ex Military Service Personnel to become driving instructors.
LDC can offer training nationwide covering the majority of the DVSA ADI test centres in the UK.
LDC has a state-of-the-art approved training centre in West Yorkshire.
First to be awarded Training School of the Year
The award was presented by Gareth Llewellyn the former CEO of the Driver and Vehicle Standards Agency (DVSA) to Paul and Gemma McArdle of LDC driving schools at the Driving Instructors Association (DIA) annual conference.
This Training School of the Year award was introduced in 2016 and LDC were the very first recipients which just goes to show the incredible reputation LDC has built up over the last 30 years to be the very first training organisation to receive this prestigious Industry Award after its introduction.
There are other non-industry self-nominated awards provided by trade magazines (e.g. Intelligent Instructor etc) to promote their main advertisers but they have little sway within our industry and are not endorsed by the DVSA the governing body for driving instructors in the UK or the largest association of driving instructors the DIA.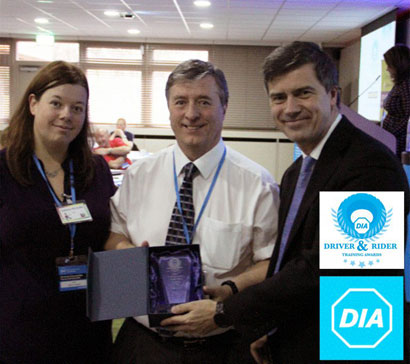 Next step
To arrange a Zoom, telephone or face-to-face meeting with one of our recruitment managers simply complete the online meeting request form or if you would like them to call you for an initial chat please complete the call request form. Alternatively if you just want more details at this stage by post or email please complete the free information pack request form or call us FREE on 0800 197 0010 and we will be happy to answer any questions you may have.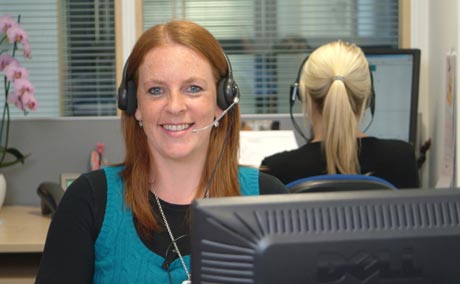 Our opening hours are Monday to Thursday 8am - 6pm and on Friday 9am - 5pm. Alternatively download our latest Brochure in PDF by clicking the image on the right or the link highlighted in blue.
We look forward to the prospect of hearing from you in the near future. However, before you contact us please make sure you can meet the minimum requirements to be eligible to be a driving instructor as set out by the DVSA which are:
You must have held a driving licence for at least three years (with no more than 5 points overall or any bans) to start training and four years before starting the job;
Be able to provide two character references and pass a Disclosure and Barring Service (DBS) check;
Be able to read a number plate at a distance of 90 feet (i.e. 23 feet more than required for the L test) with glasses, if normally worn.
If you are not sure if you satisfy these minimum requirements please don't hesitate to call us on 01977 691800.