Road safety
LDC driving school operators are keen supporters of the road safety charity Brake whom have developed the 2Young 2Die national campaign aimed at making young inexperienced drivers safer.
LDC driving school instructors are committed to teaching young people to drive safely for life. Our commitments go further than just talk. Many of our instructors have been trained by the Charity "Brake" to go into schools and youth groups and deliver a workshop titled the same as the campaign 2Young 2Die.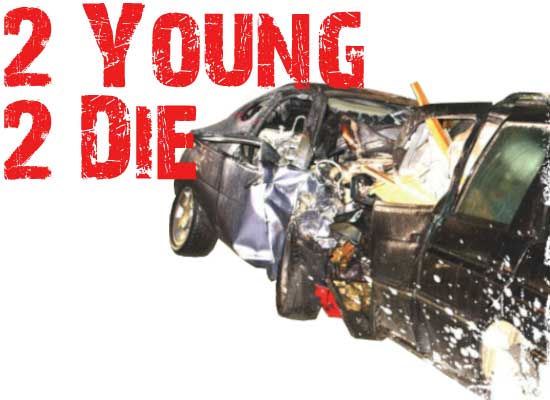 Who is this for?
This workshop teaches road safety risk assessment and gives young people the tools needed to avoid being part of the accident statistics plaguing our young population. This is a volunteer program and your youth group or school can benefit from receiving our instructors time free of charge to deliver this workshop.
The workshop can be delivered with age appropriate materials and can last anywhere from One hour up to a half day. All presenters on our list are CRB checked and as a minimum are Qualified Approved Driving Instructors by the Driver and Vehicle Standards Agency. Rest assured they are professionals wanting to make a positive difference in your young peoples lives.
When you decide to organise one of these workshops you should inform participants in advance of the subject matter. Any participants who have been seriously affected by a road crash (bereaved or suffered a life-changing injury), may find the workshop emotionally charged and should have the option to withdraw or participate (depending on their emotional state) in a different capacity. For this to happen, you must inform our instructor in advance and they will work with the participant if they choose to attend.
The Facts:
Young drivers (i.e. under 25) are 3 times more likely to be involved in a fatal crash or one resulting in serious life changing injuries. One in five young drivers will be involved in a serious crash within the first 6 months of driving.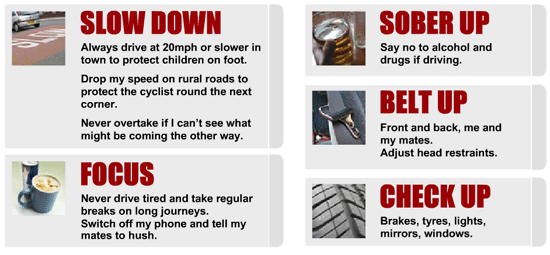 Act Now:
Speed, alcohol, drugs, the mobile phone culture, seatbelts and vehicle maintenance are just a few of the many topics covered in the 2Young2Die workshop. Educating young drivers on these topics really does save lives. If you are a teacher or if you run a youth group age 12 to 25 please get involved. Contact our office on 01977 691 851 and the team will put you in touch with someone who can help.
Licence to Kill BBC3
Below is a shortened version of a very moving documentary by BBC 3 featuring Sophie Morgan who was paralysed as a result of her own careless driving. This documentary explores the reasons why young people take unnecessary risks and what we might do to help reduce the disproportionate number of young drivers who are killed and badly injured each year.

Experience the reality of a traffic collision
Unlike those Hollywood movies where only the bad guys seem to get hurt, the reality is some what different. Watch the video below if you want to see a movie that more closely depicts the reality of a traffic collision. The movie contains shocking and upsetting content.