The Official DVSA Theory Test book for car drivers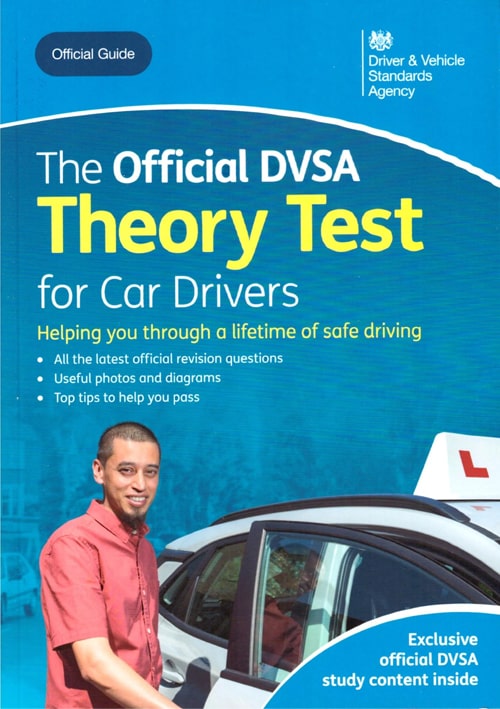 Prepare to pass your theory test first time with the number one best-selling theory test book available. Take your theory test with confidence by using the only official expert guide, which is essential reading for learner car drivers.
This new edition includes every Official practice Theory Test question for car rivers, as well as the very latest edition of The Official Highway Code, which provides the most up-to-date advice on road safety and the 'rules of the road'.
This book contains preparation for case studies with practice questions on all topic areas. Every question within the book is referenced to its source material within The Official Highway Code, Know Your Traffic Signs and Driving Essential Skills for a complete learning experience!
From the Driving Standards Agency - the Government body who set the theory and practical driving tests.
PLEASE NOTE: You will also need a Hazard Perception product to properly prepare for the Theory Test as this product only deals with the multiple-choice part of the test. Most of the people who fail the Theory Test each year do so due to the Hazard Perception part of the test so it is important that you prepare properly by buying a suitable Hazard Perception product.
Be the first to review this product
This book:
Contains every single theory test revision question
Is the only publication to provide the full DVSA explanations of the answers
Includes preparation for case studies, with practice case studies on all 14 topic areas
Has references from every theory test question to the source material (The Official Highway Code, Driving Essential Skills and Know Your Traffic Signs), to help you learn more about driving theory;
Adopts an easy-to-use format: question, answer and explanation - on a single page
Includes the current edition of The Official Highway Code
Explains exactly what candidates should expect at the test centre.