LDC Driving Skills DVD & Workbook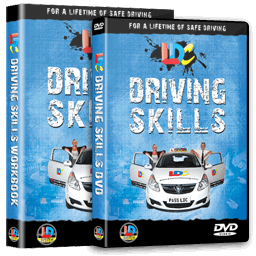 This package includes both the Driving Skills DVD and the Driving Skills Workbook and is all you need to complete the LD System with your local LDC Instructor.
If you purchase a driving course with us the Driving Skills DVD and Workbook will be included as part of your course.
Copyright restrictions:
Please note the workbook and the video programme on the disks provided can only be used for private home study. Loaning, hiring, duplicating or public showing of the contents of the workbook or the disks supplied is strictly prohibited. Only LDC franchised instructors are allowed to loan or hire the disks or commercially operate the training method and programme shown. Non-LDC driving instructors should particularly note these restrictions.
Be the first to review this product