Continued Professional Development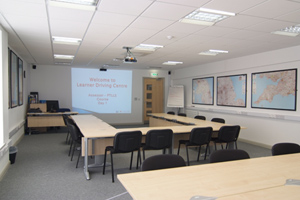 In addition to being an accredited DVSA ORDIT/Fleet training centre LDC also operates an accredited Edexcel training centre offering the following nationally recognised qualifications on the Governments Qualification Credit Framework (QCF). Therefore if you are interested in becoming an approved ORDIT trainer, fleet trainer, teacher or assessor these are additional qualifications that can be obtained through us once you become a qualified driving instructor.

LDC are accredited to deliver the Edexcel qualifications in preparing to teach in the lifelong (16+) sector (PTLLS) and Assessor qualifications as well as the level 1 award and certificate in safe driving and functional skills. These qualifications will become more and more important as the DVSA continue to push towards the vocational qualification route for driving instructors, driving instructor trainers and learner drivers alike.
The suite of qualifications we can deliver are as follows:
Edexcel Award in understanding the principles and practices of assessment
Edexcel Award in assessing competence in the work environment
Edexcel Award in assessing vocationally related achievement
Edexcel Certificate in assessing vocational achievement
Edexcel Award in Preparing to Teach in the Lifelong Learning Sector level 3/4
Edexcel level 1 Award in WorkSkills
Edexcel level 2 Award in WorkSkills
Edexcel level 3 Award in WorkSkills (Coaching, mentoring and feedback)
Edexcel level 1 Certificate in WorkSkills
Edexcel level 2 Certificate in WorkSkills
Edexcel level 3 Certificate in WorkSkills
Edexcel level 1 Diploma in WorkSkills
Edexcel level 2 Diploma in WorkSkills
Edexcel Level 1 Award in Safe Road Skills and Attitudes
Edexcel Level 1 Certificate in Safe Road Skills and Attitudes
Edexcel Functional Skills in Mathemetics, Entry levels 1,2,3 and levels 1 and 2
Edexcel Functional Skills in English, Entry levels 1,2,3 and levels 1 and 2
Edexcel Functional Skills in ICT, Entry levels 1,2,3 and levels 1 and 2