Booking the driving test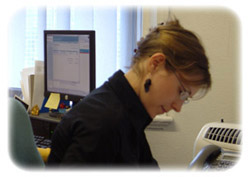 To help you with booking a driving test the DVSA can be contacted on 0300 200 1122, between 8am and 6pm Monday to Friday. Welsh speakers can also book on 0300 200 1122. If you are deaf and need a Minicom machine telephone 0300 200 1144. If you are able to pay by credit or debit card you can book a driving test appointment direct on the same numbers without the need to complete an application form. You will however, need to quote your driver number from your provisional driving licence, your theory test pass certificate number and your driving school code (personal reference number - PRN) if you are being trained by a professional driving instructor. You must also have lived in England, Wales or Scotland for at least 185 days in the last 12 months before the day you take your test.
When booking, you must say if you cannot wear a face covering during your driving test. You must also give a good reason for this. Your test will be cancelled if you come for your test without a face covering and you did not say that you could not wear one when you booked it.
As an alternative to booking on the phone you can book the test online. However, be careful when booking online as there are many companies charging an additional fee of £20 or more if you use their website to book the test rather than the Official site. If you want to book online with no hidden fees use the DVSA's Official online booking service; there is no booking fee and you need only pay the standard test fee.
Finally, if you buy a driving course with LDC our sales team or your local LDC driving school instructor will be happy to book the test for you. Upon booking you will be given a booking number and sent an appointment card as confirmation by email or post within a few days.
Cancelling a test
You are required to give a minimum of three clear working days notice of your decision to cancel or postpone your test; otherwise you will lose your test fee. If you are unwell on the day of the test and can get a doctor to verify this, the DVSA will refund the test fee in this case.
Special requirements
The DVSA are required to make every effort to ensure that all candidates can take the driving test. However, it is important that you discuss your needs with them when booking the test.
If you cannot speak English or are deaf you are allowed to bring an interpreter with you who must be at least 16 years of age.
If you are disabled you will receive the same test, however, more time will be allocated so that you can explain the nature of your disability and describe any special adaptations fitted to your vehicle.
At the test centre
You must take the following items with you to the test centre.
Your theory test pass certificate;
Both parts of your signed photo card driving licence or your signed driving licence and your passport.
Your Face mask or covering.
It is extremely important that you arrive in good time at the test centre so that the above documents can be checked. If you arrive after the start time you will not be allowed to sit the test and you will lose your test fee.
Your test vehicle
The vehicle you intend to drive must be legally roadworthy, have a current MOT certificate if over the prescribed age and be fully covered by insurance for its present use and for you to drive. The driver will be asked to sign a declaration that the car's insurance is in order. The test will not be conducted if you are unwilling to do this. Hire cars are unlikely to be insured for this purpose.
Your test vehicle should also display a valid tax disc and L-plates, or alternatively D-plates in Wales, to the front and the rear. Your vehicle must also have a properly fitted head restraint and a fully functioning seat belt fitted to the front passenger seat, and an additional interior rear-view mirror for use by the examiner. If you overlook any of the above your test will be cancelled and you will lose your fee.
Saturday and evening tests
Some test centres operate Saturday tests and in Summer, when it is light, evening tests at an extra cost.