Coaching
Coaching is a process where in effect the coach enables the learner to learn from experience by helping them to recognise that they already have a highly efficient inbuilt ability to learn and evaluate things - they just need some faith to tap into them and the confidence to take ownership of the process. By doing so the coach gets the learning out of the learner rather than trying to put it in as can occur using certain traditional instructional methods.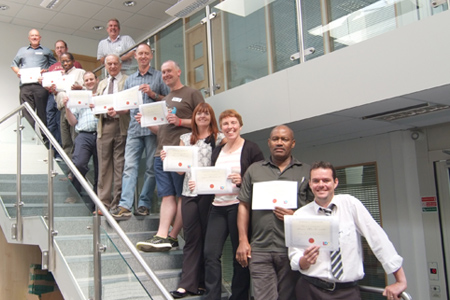 What's in it for you?
Personal satisfaction
Personal growth
Expand your awareness of human nature
May generate more referral work
May result in being able to charge higher prices
Learners more likely to do homework
Better understanding of where learner is "at"
Better check test results following the introduction of the DVSA's new client centred standards.
What's in it for your learners?
Encourages self awareness
Maximises potential
Increases motivation
Develops focus
Encourages self discipline
Develops self worth
Develops good driver attitude
Why Coaching has not really taken off in our industry
Back in 2011/12 the coaching approach being presented by all the leading experts at the time was;
Based primarily on an executive/business coaching model heavily reliant on questioning to direct the process seeing each lesson as a coaching conversation
Too exclusive and dogmatic saying the coach must not tell the coachee anything – everything must come from the coachee through the coaches questions
They also alienated many instructors by:
Misrepresenting what we do as instructors or the skills we employ
Using the GDE matrix to show how little we supposedly address safety or the higher level skills needed!
The coaching approach being pushed at the time had not properly incorporated the fact that we are:
Working in a safety critical environment
Facilitating learning to meet a specific standard
Experts in our field and are therefore potentially a valuable resource to the learner 
As a consequence we came up with our own version of coaching which we call Common Sense Coaching using our unique three hat approach. In our particular industry we felt it was necessary to utilise a blended/hybrid approach where the driving instructor needs to perform three clear roles of which coaching was but one. The others being the guardian of safety and the advisor or mentor. Each role needs to be performed in such a way that it supports the other roles and the student centred learning process as a whole. Interestingly, the DSA independently decided to drop the use of the term Coaching in favour of Client Centred Learning no doubt because they saw the same problems that we did in the exclusive coaching approach being championed at the time. We believe Coaching is about taking the best from traditional methods and adding to it a powerful student or client centred approach that empowers the learner - that it is inclusive rather than exclusive.
We have been rolling out our "Common Sense" Coaching since 2012 and we would like to invite all driving instructors interested in getting a step on the coaching ladder to attend and benefit. The first step is a half day coaching workshop that give you "common sense" methods to apply it in your working life. The key aspects of this half-day coaching workshop are also incorporated in the New Standards Check workshops as they help the students to see what skills are being tested. It also shows how our common sense three hat coaching approach perfectly matches what the DVSA are looking for in the new standards check. Therefore if you are interested in both you might prefer to attend this workshop instead of the half-day Coaching workshop.
Below is a video showing snippets from the coaching element of the new standards check workshop:
The seminar can be done as a standalone or you can take it further and gain a recognised (on the Qualifications credit framework) qualification. There are two options.
Edexcel Coaching, Mentoring and Feedback BTEC level 3 QCF qualification
You will need to complete the WorkSkills knowledge and understanding workbook and undergo an in car observation of your coaching technique, which will allow you to gain a level 3 Award which contains units in coaching mentoring and feedback, a fairly simple task once the course is complete.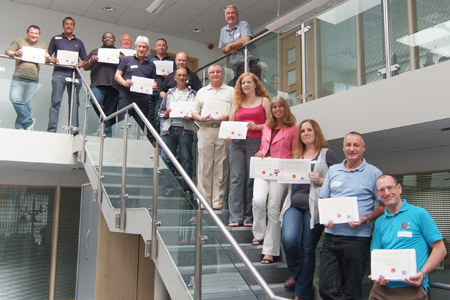 You will need to attend at least one more day in classroom and with full tutorial support, research and complete three assignments relating to coaching in your workplace as well as collecting feedback (using the provided feedback forms) from 6 hours of in car coaching.
Nationally recognised qualifications
This course results in a nationally recognised qualifications to those who successfully complete.
Most courses currently offered in coaching within driver training do not lead to a nationally recognised qualification regulated by Ofqual, but take the "customised" BTEC route which is only recognised by the company that awarded them. LDC is an Edexcel and City & Guilds approved training centre offering Nationally recognised qualifications (i.e. QCF's)
Nationally recognised courses lead to a QCF (Qualifications Credit Framework) of a given level (i.e. 1 to 8) of a certain size (i.e. Award, Certificate or Diploma).
The one day seminar is run here at LDC head office.