Driving Test Booking
Show Prices
Please note the prices for the courses and lessons vary depending upon the postcode area you live in. Therefore please enter your postcode below to get the prices in your area.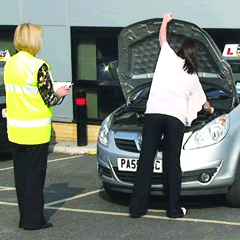 If you would like LDC to book a Driving Test on your behalf please select this item and a member of our customer care team will contact you to obtain the necessary information and make the booking on your behalf. The price below includes the current test fee plus a service charge. This item would normally be purchased in combination with one of our other services.
Book online with confidence
If our customer service team are unable to secure a satisfactory booking for the test a full refund will be given.