Highway Code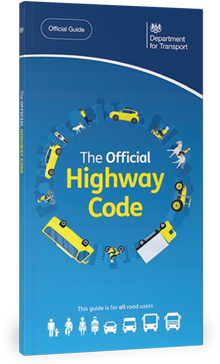 When did you last read yours?
For over 80 years The Highway Code has been the official guide to using the roads safely and legally. It has contributed enormously to road safety and reliable road transport.
However, every day, on average five people are killed and just over 60 people are seriously injured in road collisions. So it is as important as ever that all road users, including drivers, motorcyclists, cyclists, horse riders and pedestrians, should update their knowledge of The Highway Code.
Latest rules of the road
A failure to observe any of the provisions of The Highway Code might be used as evidence in legal proceedings.
The latest version of the Official Highway Code. The ideal companion for any driver.
To purchase the product please click the Add to Basket button below and then click View Basket top right and proceed to a secure checkout. Alternatively, contact us on free phone number 0800 400 777. Please also look at the discounted packages where you can buy this product in combination with other products and save money.
Customers who bought this also bought: