LDC driving schools in Alcester
Looking for driving lessons or an intensive driving course in Alcester? Look no further. LDC driving instructors are amongst the best trained instructors in the UK. All use the revolutionary LD System of tuition for driving lessons and intensive driving courses. The result is you learn faster for less money and look forward to each lesson.
Each LDC driving instructor has been chosen for their caring nature and passion for the job. Look below to find out more about the local LDC driving schools and instructors covering the Alcester area. Simply click on the "More Info" button to find out the instructors phone number, email address or website address. Alternatively call one of sales staff on free phone 0800 400 777 or if calling from a mobile 0330 100 2544 for a free information pack. To book a driving course or a series of driving lessons online please use our store.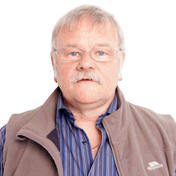 Hi I'm Trevor
I'm a driving instructor offering driving lessons in Stratford, Warwick, Leamington, Kenilworth and surrounding villages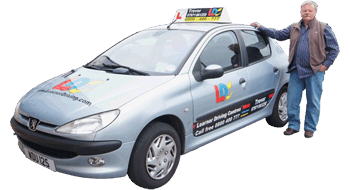 Hi I'm Trevor Tutton
If you live in one of the following postcode areas CV7, CV8, CV31, CV32, CV33, CV34, CV35, CV36, CV37, CV47, B49, B50, GL55, GL56 and would like more information about driving lessons or intensive driving courses in Stratford using the exciting LD System please don't hesitate to contact me.
Phone Number:
01789 840997 or 07971 861250My Website:
Please visit my
driving lessons in Stratford
website by clicking on the house icon above.
My Email:
To
email me
please click on the envelope icon above.
More Information:
Hello my name is Trevor. I enjoy teaching people young and old to drive. I am told repeatedly that I must have a lot of patience, which I think must be true. My greatest success was a lady aged 73, who had been disqualified from driving and had to take her driving test again. After retraining her to get rid of all her bad habits she successfully passed her 1 hour 20 minute driving test first time. I have also received praise from parents, who say their children who I have taught are now teaching them a thing or two. I am happy to give lessons in the areas of Stratford, Warwick, Leamington, Kenilworth and surrounding villages as I live I Wellesbourne my self. I follow the LDC system and encourage 2-hourly lessons so the pupil can get the best out the training. My special offers are a reduction of my hourly rate if 8 lessons are booked and paid for in advance; this will also include the LDC workbook. My mobile number is 07971 861250 if you ring and can't get me please leave a message and I will return your call as soon as I can. My e-mail address is trevortutton@hotmail.com
Driving Test Centres
For information on how to book your driving test click
book driving test
.
7.2 miles
Redditch (Worcestershire)
Elm Road, Redditch, Worcestershire, B97 6HJ
12.0 miles
Warwick
Unit 7 Charles Court, Budbrooke Road, Warwick, CV34 5LZ
13.1 miles
Birmingham (Shirley)
401 Stratford Road, Shirley, Solihull, B90 4AA
Theory Test Centres
For information on how to book your theory test click
book theory test
.
7.0 miles
Stratford Upon Avon
Packwood House (2nd Floor), Guild Street, Stratford Upon Avon, Warwickshire, CV37 6RP
7.0 miles
Redditch
Grosvenor House (2nd Floor), Prospect Hill, Redditch, Worcestershire, B97 4DL
14.0 miles
Solihull
Corner Oaks (1st Floor), 1 Homer Road, Solihull, West Midlands, B91 3QG