L & P Plates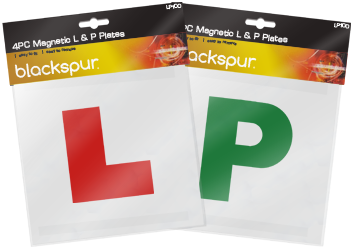 'L' plates are a legal requirement when a learner is driving a car or riding a motorcycle. 'P' plates are optional and are used to indicate to other drivers that the driver has recently passed their driving test. These plates are to be displayed clearly at the front and rear of the learner vehicle. This pack includes a pair of magnetic 'L' and 'P' plates.
Be the first to review this product
Please fill out the information below to review the L & P Plates.