LD Presenter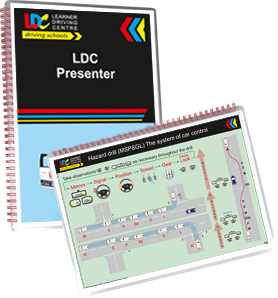 Make your briefings and fault explanations more stimulating and effective by using the LD Colour Presenter. It contains 40 high-quality A4 colour diagrams structured to follow the LD System of driving tuition. New edition for this year.
Each page is laminated to enable you to use dry marker pens to add keywords/letters/arrows etc as you build up the diagram using question and answer technique. The presenter is wire bound for ease of use in the car. No professional should be without one.
Be the first to review this product
Please fill out the information below to review the LD Presenter.